Sedbergh Shops and Business
Woodlands Garden Centre

Flowers for all occasions.
Water garden centre,
fish, plants, liners, pumps etc.

Tel: 015395 67273
Crooklands
www.woodlandsgardencentre.co.uk

AN ONLINE ADVERT LIKE ABOVE IS £45+VAT


Woof's of Sedbergh is a family-run business
Our vehicle sizes are 4 - 8 -16 - 22 - 24 - 33

We undertake
day trips, stag and hen parties,
contract and service work

Tel 015396 20414
office@woofs.f9.co.uk
www.woofsofsedbergh.co.uk
Founded 1965

AN ONLINE ADVERT LIKE ABOVE IS £80+VAT

Sedbergh Information and Book Centre
Information for Visitors and Residents
Maps, Walk Books, Timetables, Cards, Second Hand Books
72 Main Street, Sedbergh, Cumbria LA10 5AD
sedbergh.org.uk
Telephone 015396 20125 email tic@sedbergh.org.uk

Three Hares Cafe Bistro Bakery
57 Main St
Sedbergh
Tel 015396 21058

http://www.threeharescafe.co.uk/

TEMPTATIONS CRAFT BOUTIQUE
31 Main St, Bentham
Tel. 015242 61868
e-mail: temptationsbentham@yahoo.co.uk
www.temptationsbentham.co.uk
Over 600 Patchwork Fabrics, Dressmaking Fabrics and Patterns, Haberdashery, Zips, Beads, Ribbon etc
Knitting Yarn & Patterns, Craft Books
Classes in Patchwork & Sewing
Brother Sewing Machine Agent

Powells Fruit Merchant
Quality Fruit & Vegetables
Fresh salads & produce from local growers
Specialist suppliers to the retail & catering trades
Home delivery available please ask in store or call
52 Main Street T:015396 20304

Abracadabra Event Florists
Traditional or Wild & Wacky
Quality Gifts & Much More
Local & National Delivery
49 Main Street T:015396 21605

WINDOW BLINDS
Massive Range of the Latest Designs
Roller Blinds, Vertical Blinds, Venition Blinds, Pleated Blinds, Velux Blinds, Fly Screens
Curtain Tracks & Poles
Professionally Measured, Supplied & Fitted
George Duxbury Mob 07866 206404 Tel: 0800 6346474 DUXBURY DESIGN

The Dental Practice
Tel: 015396 20626

Farmgate Veterinary Surgeons
Tel: 015396 20335
14 Long Lane, Sedbergh

J N and E Capstick Insurance Consultants
Main St, Sedbergh
Tel: 015396 20124
david@chapstickinsurance.co.uk

Leightons
Barber Shop and Hair Salon. Barber shop at the front , ladies salon at the rear
Open Mon 9-1pm Tues-Fri 8.30-5pm Saturday 9-1pm
12 Main Street, Sedbergh
Tel: 21433

McGarry & Co Solicitors
7 Main Street, Sedbergh
Tel: 015396 20365 Fax: 015396 20729

Spar
E-Top-Ups.Wines.Spirits. General Groceries. Daily newspapers and magazinesfresh baked bread.DVD rental
Tel: 015396 20631

Woofs of Sedbergh
16-33 Seater Mini Coaches. Private Hire Cars. Local bus service ring for info for a friendly and reliable service
Tel: 015396 20414
www.woofsofsedbergh.co.uk

The Dalesman Country Inn
Bar Meals, Lunch and Eves. Luxury en-suite accommodation. All homemade dishes including seasonal food
Sedbergh Cumbria
Tel: 015396 21183 Fax: 21311
www.thedalesman.co.uk

J.B. Rycroft
Ironmonger and Pet Supplies. Hardware camping and calor gas. Pet food and accessories
89 main street, sedbergh
Tel. 015396 20420

The Red Lion
Join us for great food. Served Tue-Sat 12-2pm and 6-8pm. Sunday 12-2pm and 5-7pm
Tel. 015396 20433
Finkle St, Sedbergh

Cobble Country Property
Local Property Experts. Estate agents open 7 days. Property management - holiday lets. Country property specialists
59, Main Street, Sedbergh
Tel. 015396 21000 Fax. 015396 21710
email. admin@cobblecountry.co.uk

Sleepy Elephant. Books and Artefacts Sedbergh
Wide range of books, jewellery, gifts, Sedbergh soap, fine knitwear. Knitting wool.
Telephone: 015396 21770
Main Street, Sedbergh

Duo Cafe & Bistro
Open during the day and selected evenings. Available for private functions.
Telephone: 015396 20552
32 Main Street, Sedbergh
www.duo-sedbergh.co.uk

Tooby's Electrical Store Incorporating Paul Winn Appliances.
Freestanding and built in domestic appliances. Digital TV. Aerials and satellite instalations. Small appliance repairs to all leading brands.
Telephone Ingleton: 015242 41224
www.toobys.com

Main St. Gallery
Fine arts - Prints - Picture Framing
25 Main Street, Sedbergh
Telephone: 015396 20558
www.mainstreet-gallery.co.uk

Acupuncturist
Experienced local practitioner.
015396 20972
www.sedberghacupuncture.co.uk

Farfield Mill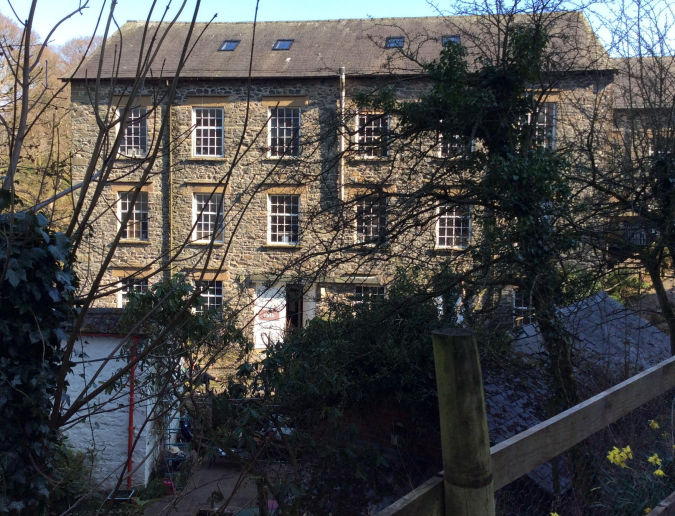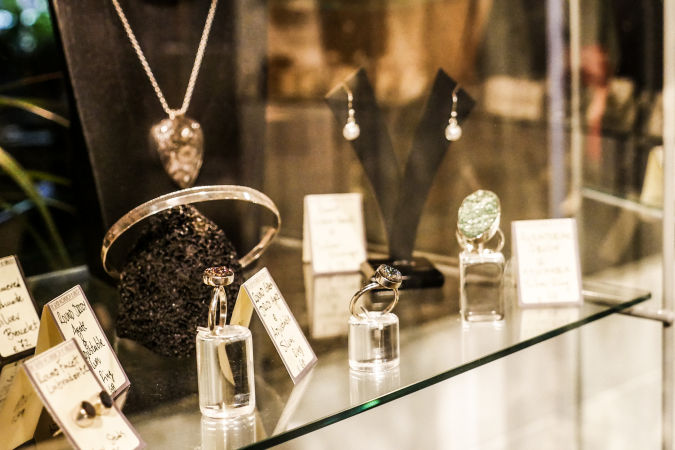 Farfield Mill arts, craft and heritage centre is housed in a restored Victorian Woollen Mill in the Yorkshire Dales - heritage displays, working looms, exhibitions, craft demonstrations art and craft for sale by resident and visiting artists, workshops and events - plus delicious food in Weavers Café.
All our exhibition spaces show a full season of regularly changing exhibitions throughout the year, featuring high-profile artists and groups from across the region and the country. See our website for current and future exhibits.
Our resident artists include weavers, knitters, felt and embroidery artists, painters and jewellery-makers. They are often busy in their studios and they will be happy to discuss commissions or to talk about their work. During the weekends our master weaver David and his apprentice Juliette are busy in the weaving shed next to the Café. Here you can watch the traditional crafts and skills being kept alive for future generations.
Phone: +44 (0)15396 21958
Email: admin@farfieldmill.org
Farfield Mill, Garsdale Road, Sedbergh, Cumbria, LA10 5LW